Election Eve Industry Night!
Have a real conversation. Find out the facts, the accomplishments, the vision for the future… Talk directly with the Asbury Together team about your issues & concerns.
Monday, November 7th
5pm-7pm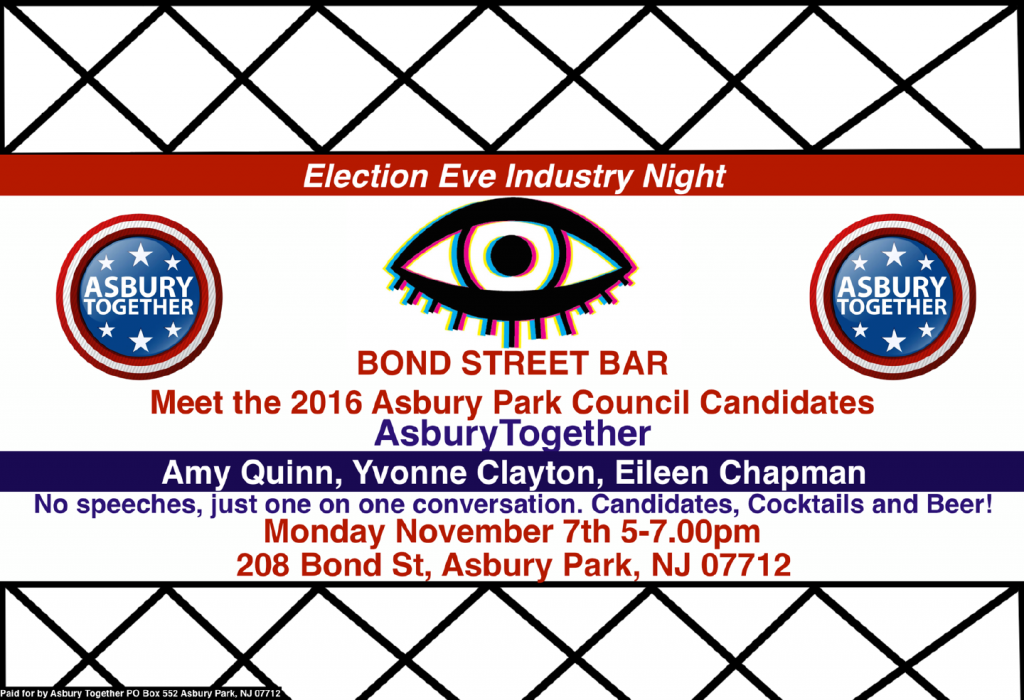 Hope to see you there!
Tuesday November 8th
It's the big day! We need volunteers. If you can help out at 9:00am or 3:30pm, let us know! We need help walking door-to-door reminding our neighbors and supports to go vote. 
And whether you can volunteer or not, please join us to celebrate the election!
629 Cookman Ave
8:00pm
Thank you for your support!